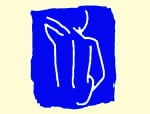 NST Bowen
Jojo Norris IIHHT MICHT APNT
NST is an advanced form of Bowen.
It can help your muscle aches and pain melt away. It is gentle, but your body can undergo dramatic shifts in a very short time.
NST uses a series of gentle moves on specific muscles or at precise
points on the body to create an energy flow and vibrations between
these points. This allows your body to communicate better with itself
and balance the other tissues, muscles and organs.
The method of action is likely through the autonomic nervous system,
allowing the body to better carry out its many functions the way it was
designed to.
NST is done with a light touch and can be done through clothing.
There are pauses between sets of moves to allow your body to
assimilate the energy and vibrations.